7.2 Select Plans
On the page of Permissionless services, users can select different city nodes to participate in Permissionless services. The nodes in blue at the top of the list represent those activated for the free plan or premium plans on that city node. The nodes in grey at the bottom represent no plans are purchased or used on that city node.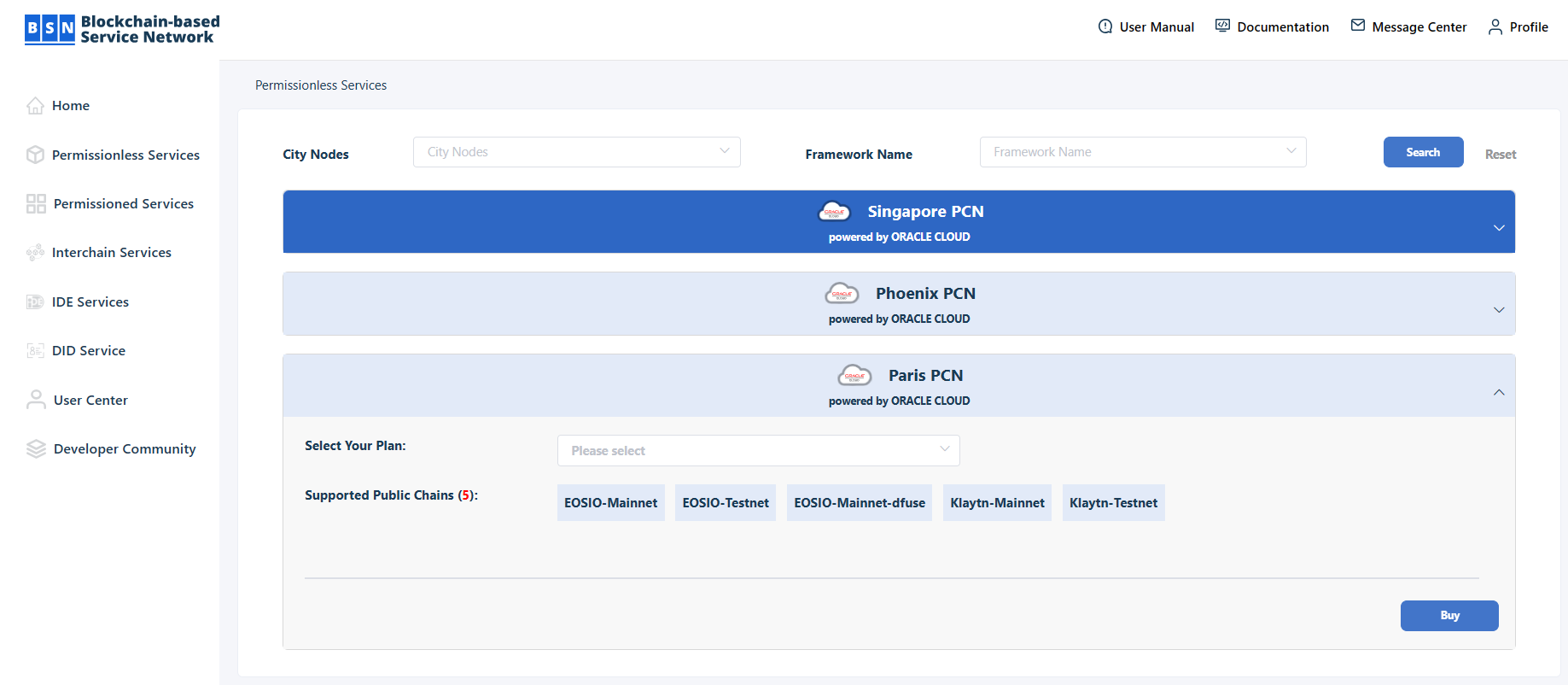 When you click and expand the public city node, you can see all public chain frameworks supported by the city node. Users can decide whether to choose this city node as the access entrance according to their needs. The public chain frameworks supported by different city nodes may be different. In general, we recommend that developers choose a city node that is close to them, so that the access speed will be relatively fast.

By default, participants on the Permissionless service have a free plan that is free to use up to 2000daily requests, allowed TPS of 100 and maximum of 3 projects. However, a participant can upgrade to a higher plan available on the platform. To select plans, follow these steps:
1. On the Permissionless page, click Buy in the Select Your Plan section.

2. In the Details page, locate the Select or Update your plan section and click Buy on the appropriate plan.

3. In the Are you sure you want to buy package window, click the project agreement and click Confirm.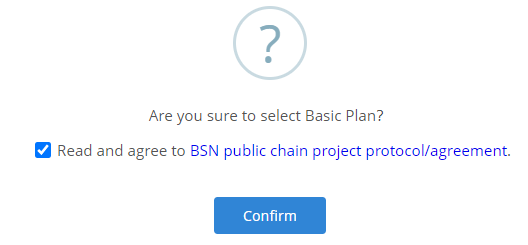 4. In the Select Payment Method page, select the appropriate payment method and click Next Step to be redirected to Stripe.
The BSN portal never records and stores any credit card information.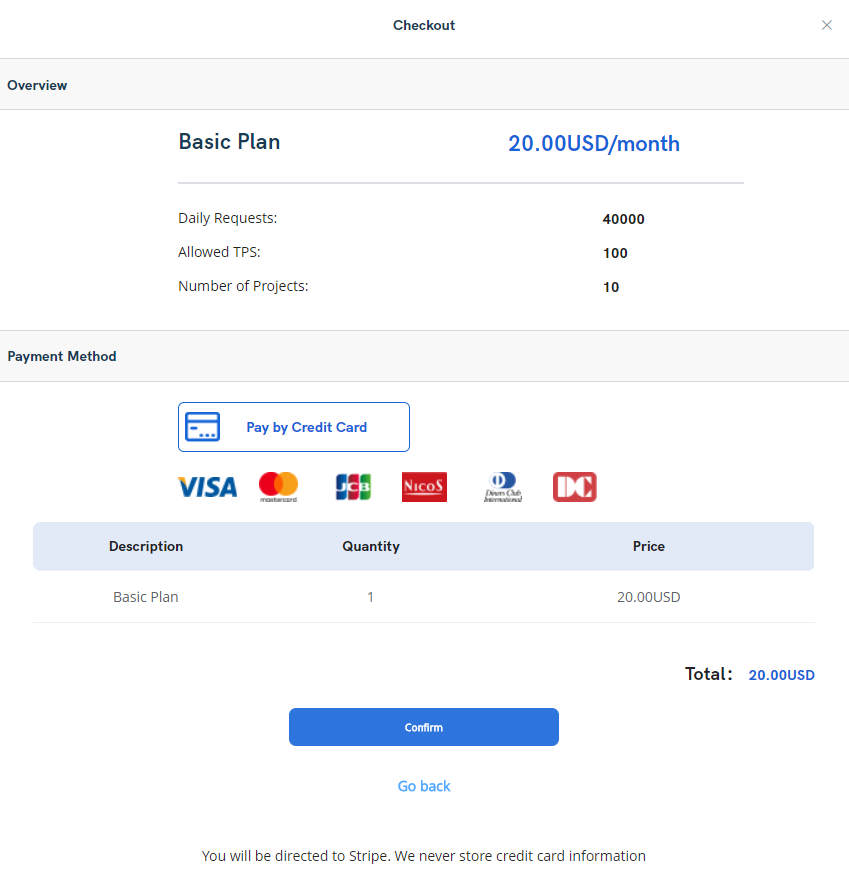 5. On the Stripe Payment page, click Pay to display the Receipt and Invoice.