10.2.2 Service editing and upgrading of permissioned chains
1. Log in to BSN portal. Then go to 【Permissioned Services】->【Published Services】, and select "Service Upgrade";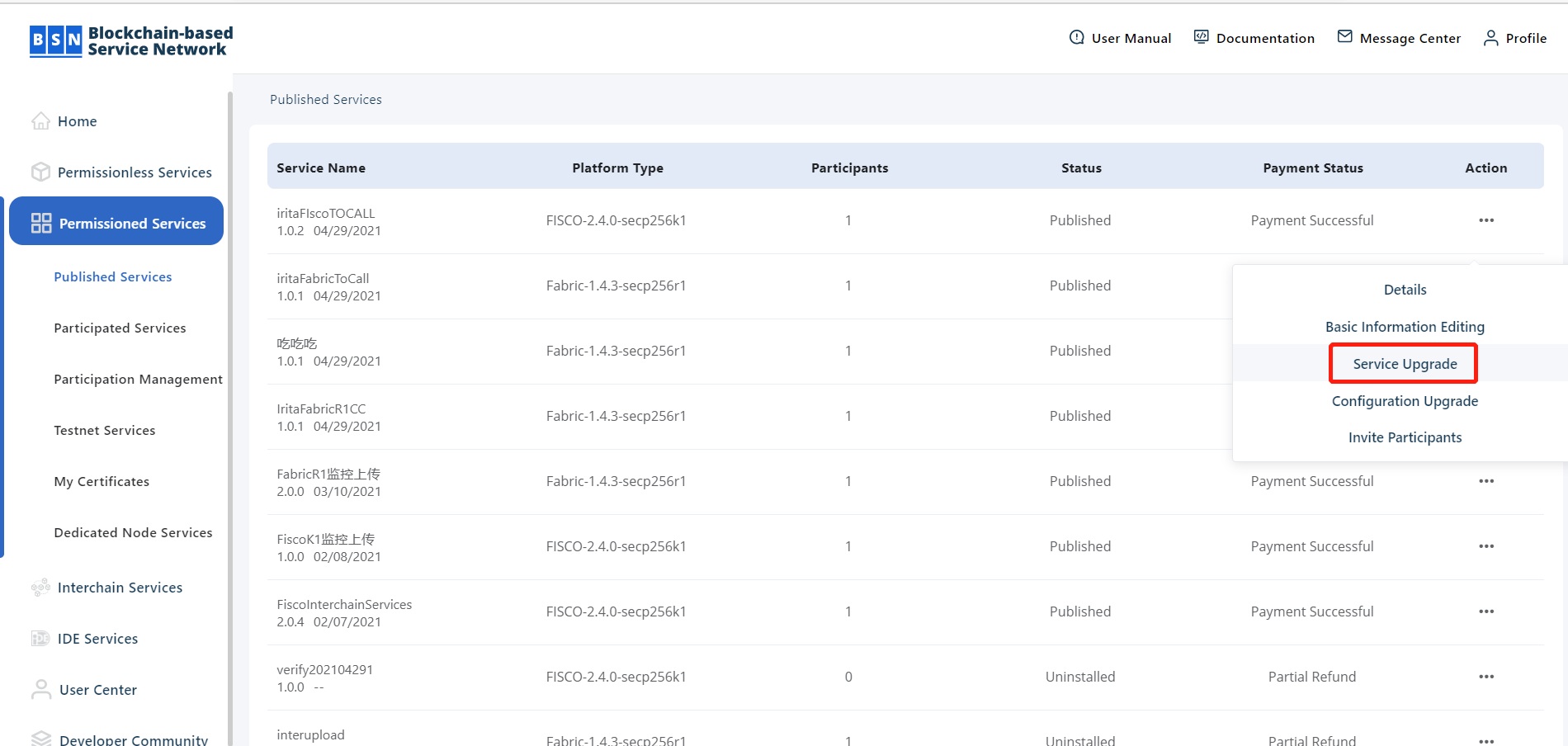 2. Select the chaincode package to be edited, and click the "Online IDE" button to jump to the IDE web page;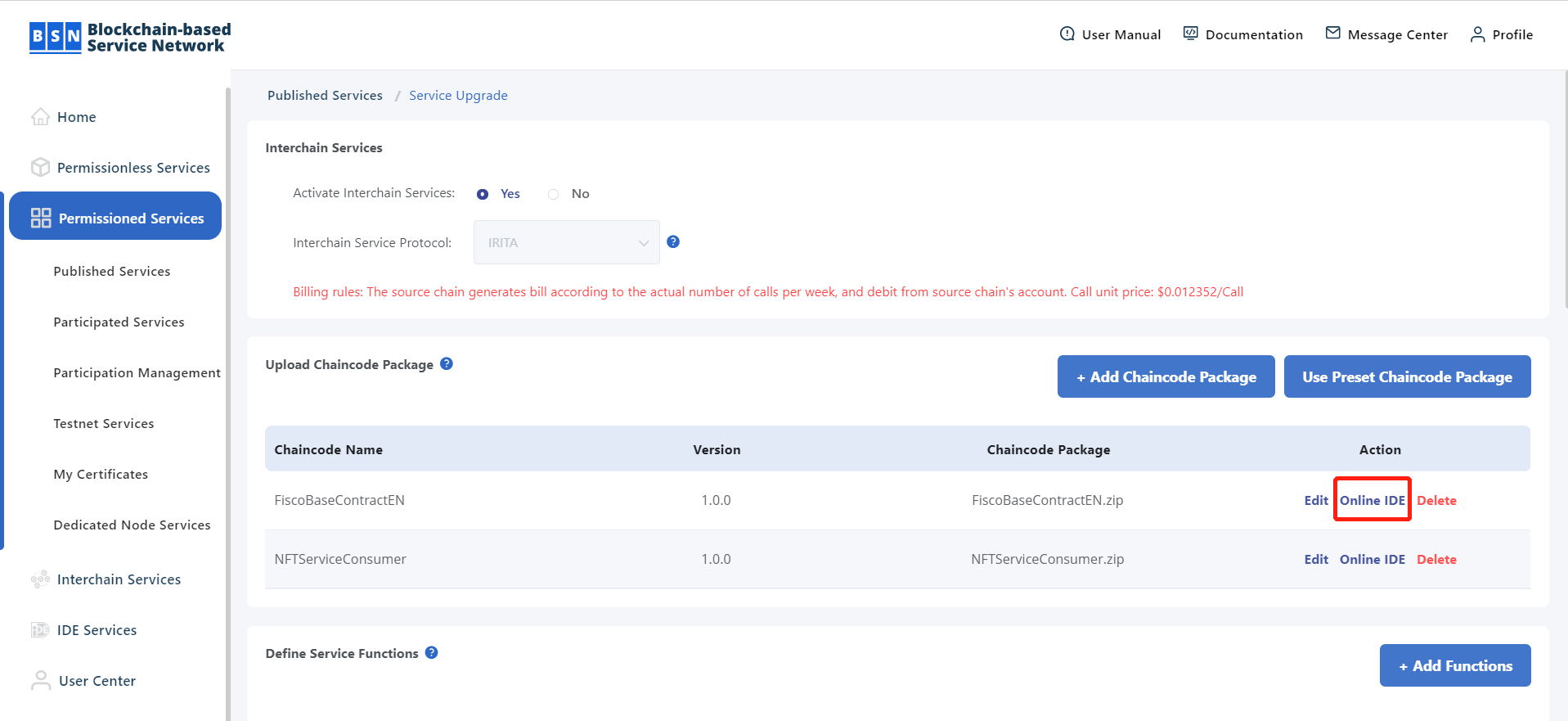 3. Edit and deploy the chaincode package in the IDE;
Editing and deploying the chaincode follows the same steps found in 9.2.1.
4. Select the service to edit or upgrade;
On the "Chaincode deployment" page, select the service which needs to be upgraded, and jump back to the BSN portal Service Upgrade page.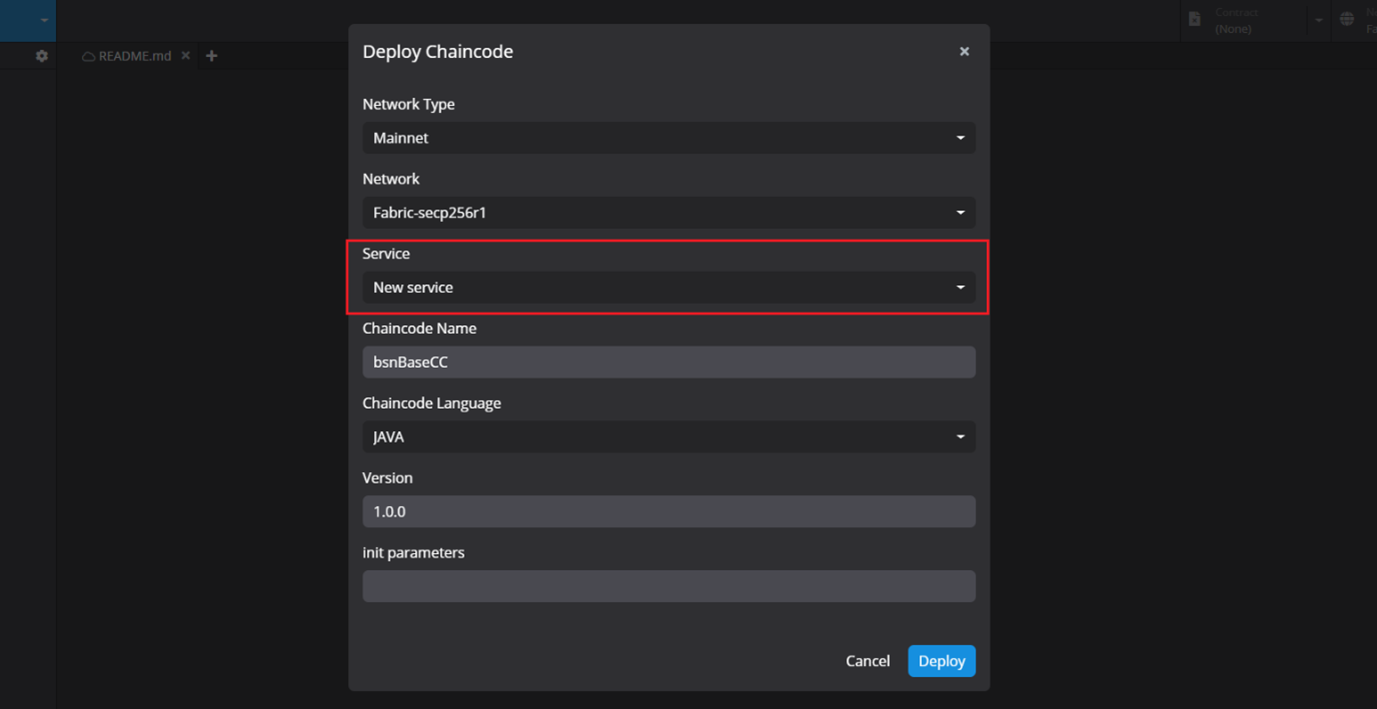 5. Navigate to the BSN portal and continue the following service upgrade process. In the "Upload chaincode package" section, click the "Select chaincode package from IDE" button to select the chaincode package from the IDE and replace the current one.