5.3.2.4 Select the Public City Nodes to deploy the service
Public city nodes are used by permissioned DApp publishers to deploy DApp's peers and smart contracts. Publishers can deploy all peers into one or more PCNs, so that all peers connect together to form the DApp. We strongly suggest not to deploy all peers onto one single PCN for data safety reasons. To add a public city node, follow these steps
1. In the Select the City Nodes to deploy the service section, click Add City Nodes.

2. In the Add City Nodes window, enter or select:
Name – Enter a name for the city code
Capacity (GB) – 10 GB is allocated by default
Available TPS – 10 is allocated by default
Cloud Provider – All carriers are listed, however, if you prefer a particular carrier, click the dropdown and select that carrier
3. Click Search to list cloud providers.
4. In the list of carriers, select more than one carrier for redundancy purposes. When done, click Confirm.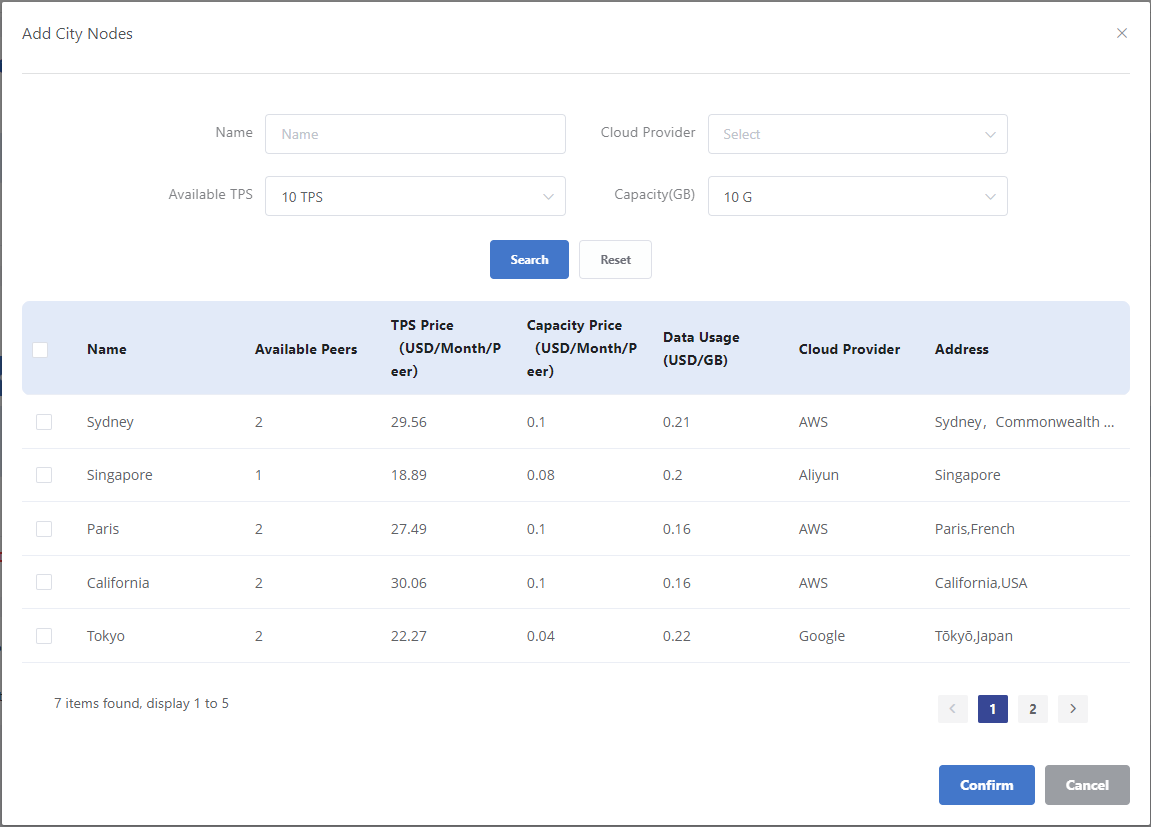 The city nodes that have enough resources according to the TPS and storage configuration are displayed alongside their costs. The resource costs are different for each public city node.