4.3 Forgot Password
If at any time you have forgotten your password, you can follow these steps to retrieve it:
1. On the Login page, click the Forgot Password to open the forgot password page.
2. On the page, enter the correct account or email.
3. In the verification code, enter the displayed code. If you wish to generate another code, click on the code to generate another.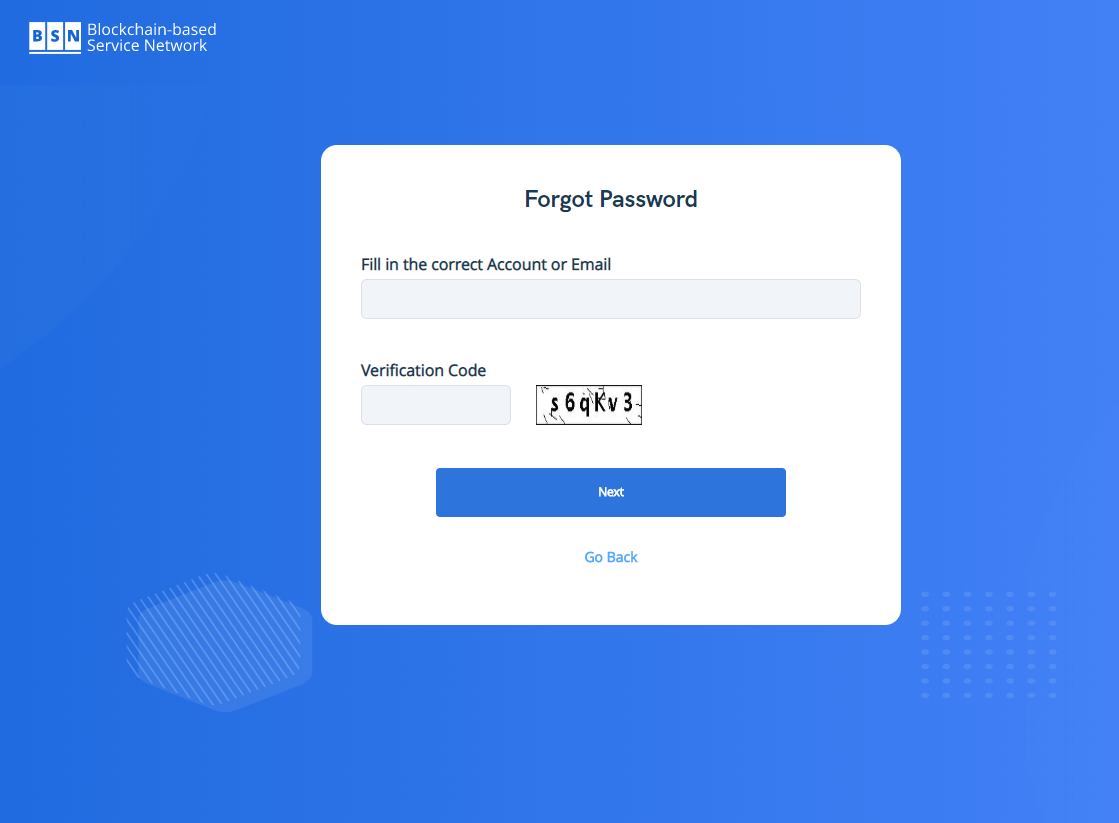 4. Click Next to view the Authentication page.
5. On the Authentication page, click the Send button to get verification code. This will generate a code that will be sent to your registered email address.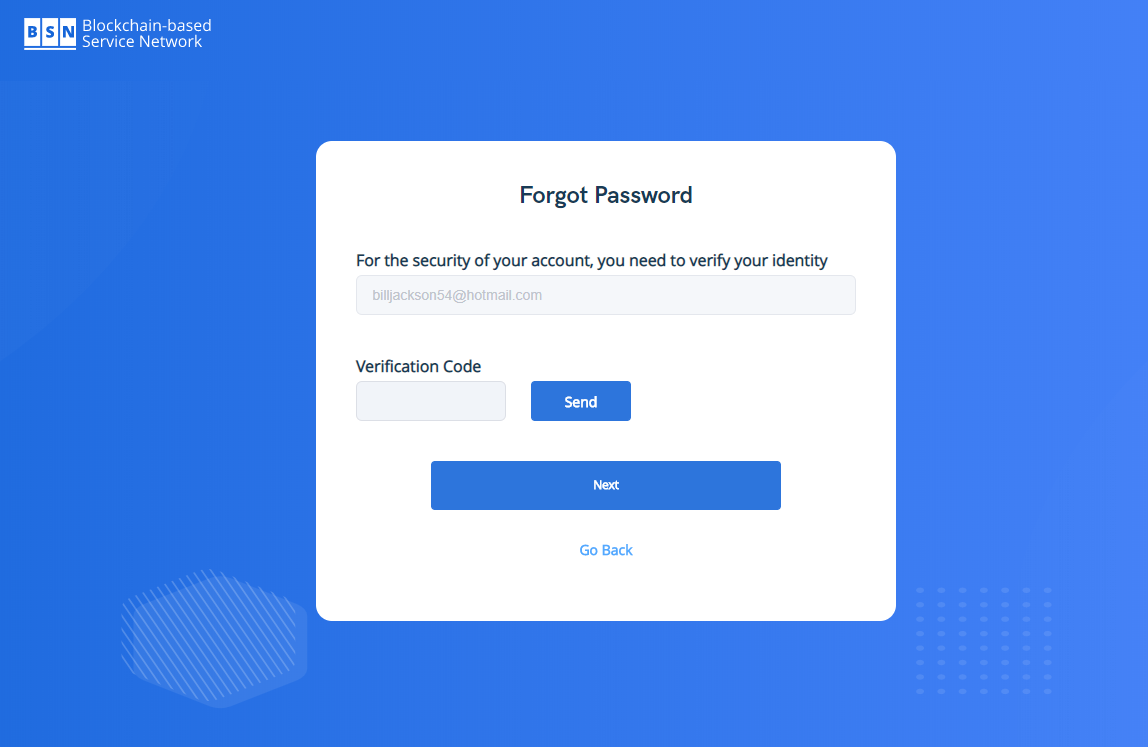 6. Enter the code that was received in your mailbox and click Next.
7. On the reset login password page, enter your New password and Confirm password.
8. Click Confirm to change your password.