5.3.2.2 Upload chaincode package
In the Upload chaincode package section, you can add your chaincode/smart contract package or use the preset chaincodes available in the system.

1. To Add chaincode package, click on the button to display the Add chaincode Package where you enter or select the following:
Chaincode Name – Enter a name for the chaincode
Version – Enter the chaincode version
Chaincode Language – Select from one the languages (Java, Golang or NodeJS)
Initparam – enter the initialization parameters and if multiple, separate it with commas
Chaincode Package – Click on the icon to select the package file from the PC. Package files are to be in the .zip file format and the file name should only contain letters and numbers or underscores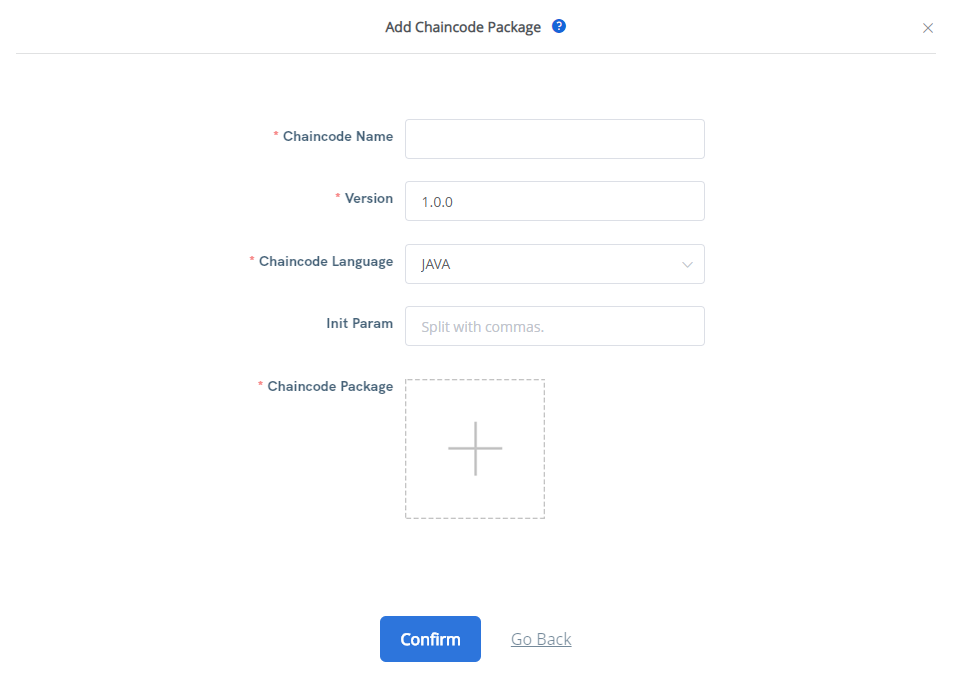 2. To Use Preset Chaincode Package, click on the button to display the Select preset chaincode package option. In the list of packages, select one of the listed packages and click Confirm to add it.