5.3.4.2 Select Roles and City Nodes
​1. In the list of roles, select a role you want to use. You can click the View link in each of the roles to see more details about the role. You can select more than one role.

2. In the Public City nodes, click Add city nodes to display the Public City Nodes the DApp is deployed on. You can select more than one node. The selected nodes' gateways are where the off-BSN systems connect to. Please select the public city node that is closest to you.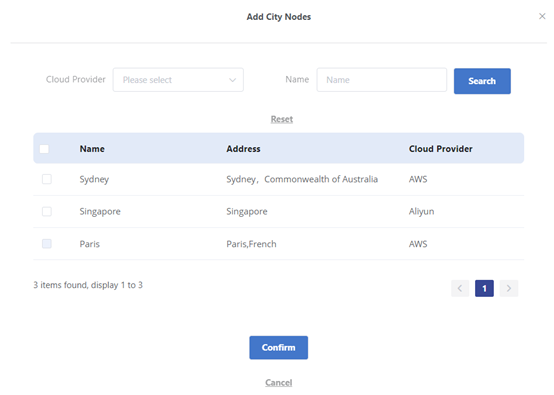 ​Click Confirm to view the nodes that were selected.